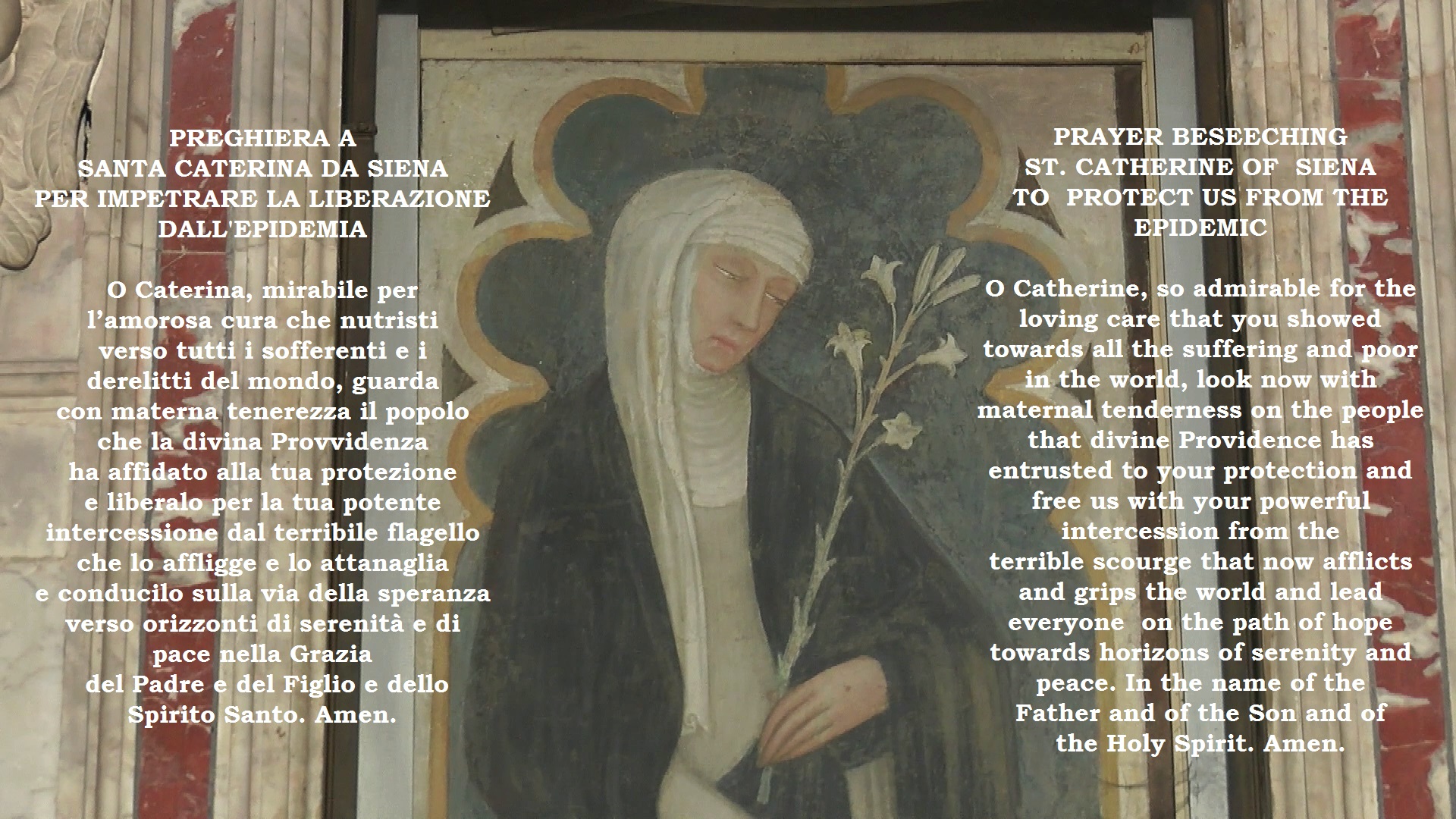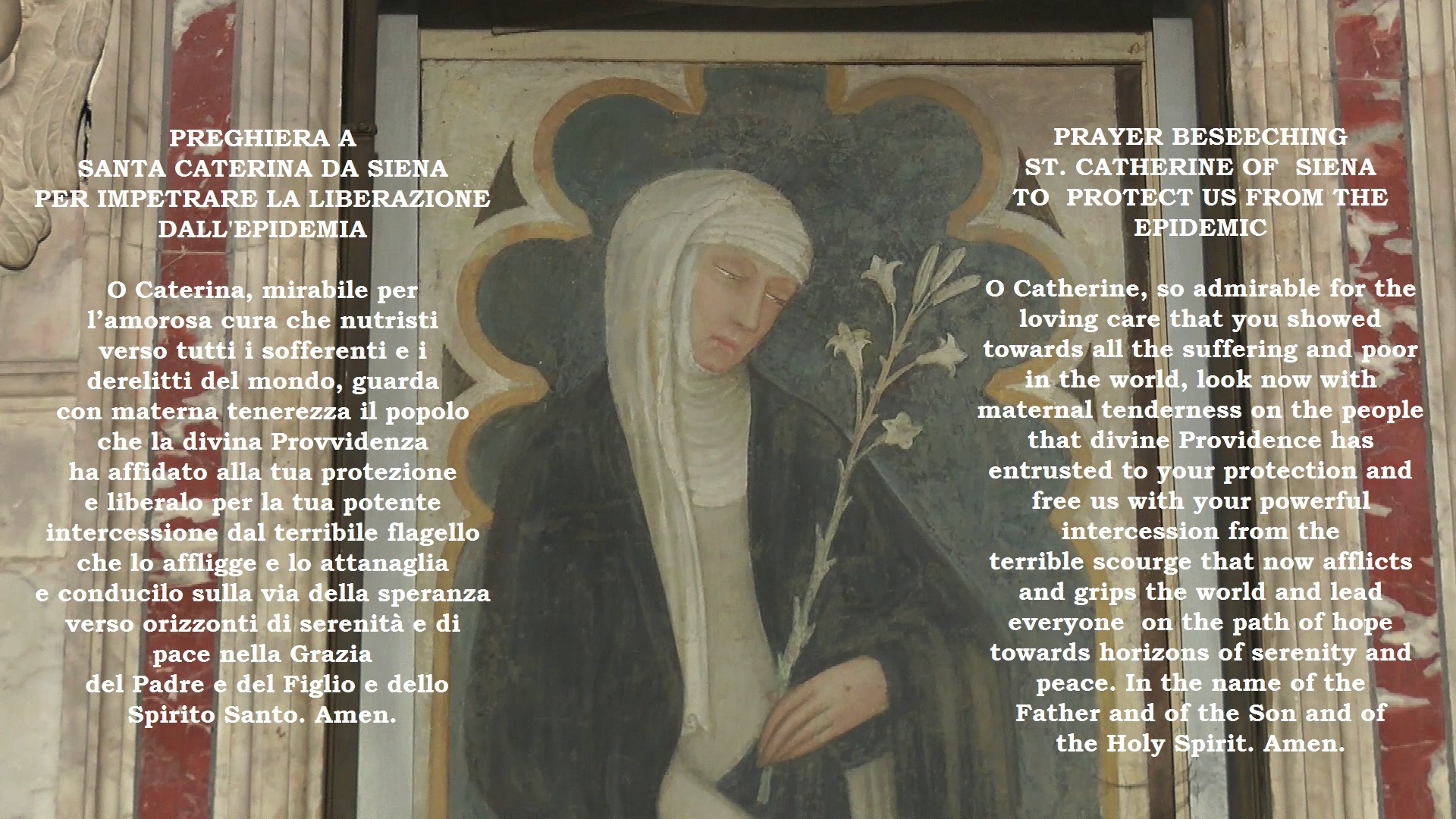 PREGHIERA A SANTA CATERINA DA SIENA PER IMPETRARE LA LIBERAZIONE DALL'EPIDEMIA
O Caterina, mirabile per l'amorosa cura che nutristi verso tutti i sofferenti e i derelitti del mondo, guarda con materna tenerezza il popolo che la divina Provvidenza ha affidato alla tua protezione e liberalo per la tua potente intercessione dal terribile flagello che lo affligge e lo attanaglia e conducilo sulla via della speranza verso orizzonti di serenità e di pace nella Grazia del Padre e del Figlio e dello Spirito Santo. Amen.
PRAYER BESEECHING ST. CATHERINE OF SIENA TO PROTECT US FROM THE EPIDEMIC
O Catherine, so admirable for the loving care that you showed towards all the suffering and poor in the world, look now with maternal tenderness on the people that divine Providence has entrusted to your protection and free us with your powerful intercession from the terrible scourge that now afflicts and grips the world and lead everyone on the path of hope towards horizons of serenity and peace. In the name of the Father and of the Son and of the Holy Spirit. Amen.